Pottery Painting: A Relaxing Path Of Expression
Step into the world of pottery painting – an engaging and therapeutic hobby that welcomes enthusiasts of all ages. Through vibrant colors and artistic freedom, pottery painting offers a delightful way to express your creativity while finding relaxation and solace in the process.
Exploring Pottery Painting Techniques
Pottery painting invites you to explore a realm of diverse techniques, all of which contribute to the creation of unique and captivating pieces. Embrace the following popular methods that will guide your creative journey:
Acrylic paints : renowned for their versatility and rich hues, acrylic paints are a favored choice for pottery painting. Their ease of use and wide color spectrum provide endless opportunities for imaginative expression.
Glazes : elevate your pottery pieces with the alluring shine of glazes. Applied post-firing, these finishes not only create a glossy surface but also introduce various colors and textures that enhance the visual appeal of your creations.
Underglazes : unveil your artistic prowess by experimenting with underglazes. These paints, applied prior to firing, allow you to craft intricate designs and multicolored patterns that come to life during the firing process.
Experience The Joy Of Pottery Painting

Irrespective of the technique you choose, pottery painting is a journey of joy and relaxation. It's a canvas for your creativity, providing you with the means to unwind and explore your artistic side. Whether you're sharing the experience with loved ones or embarking on a solo journey, pottery painting promises a fulfilling and enjoyable venture.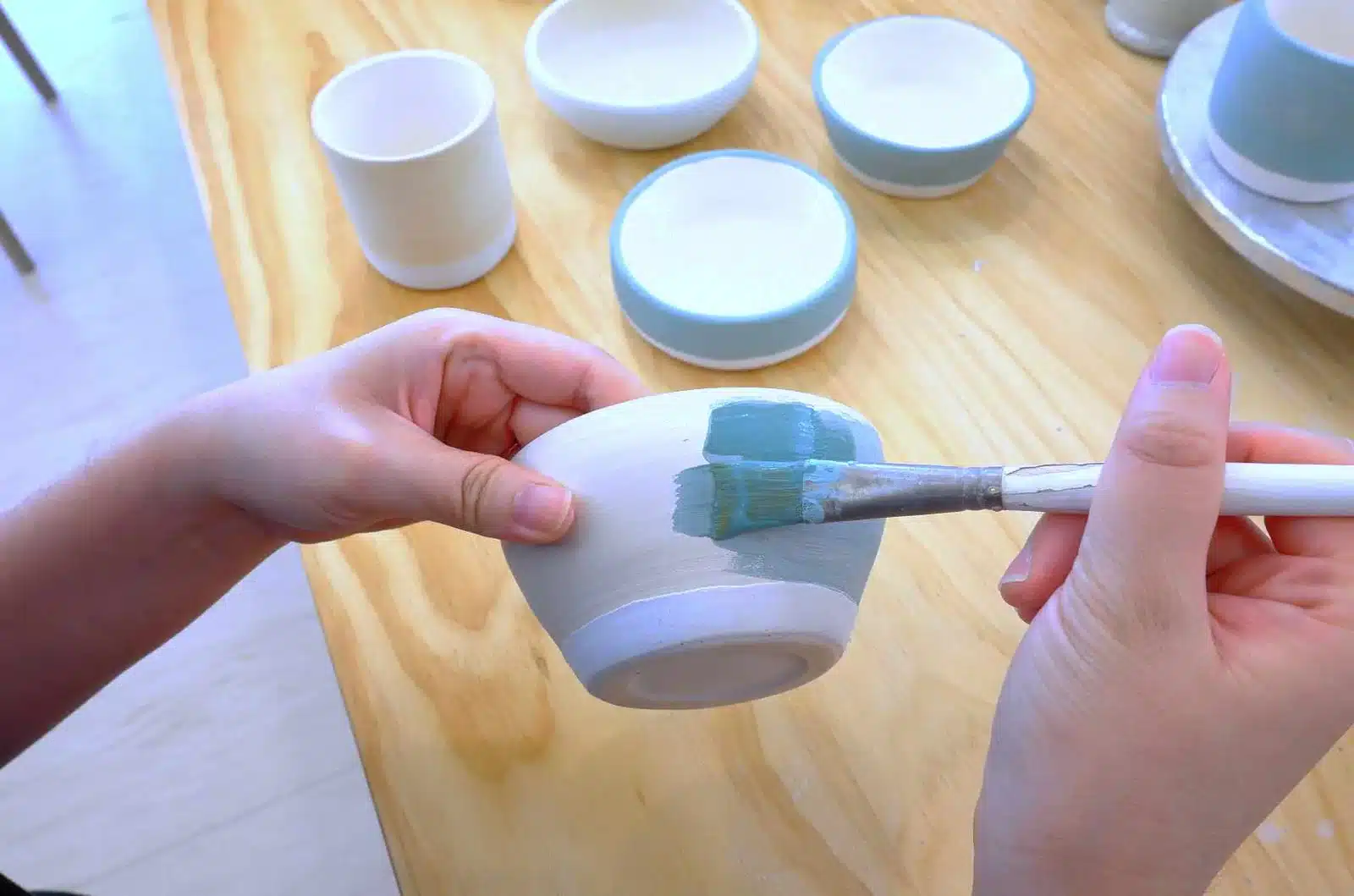 Participants should be at least 12 years of age.
2 complimentary bisque-fired (unglazed) pots are included.
Aprons will be provided.
Please ensure your nails are cut short.
Enjoy learning in a comfortable, air-conditioned studio.
Additional pots at $8 per piece
Application of clear gloss glaze/coloured glaze are $10 per piece
Session Fee : $76.00
Session Duration : 2 Hours 30 Minutes
Artist / Instructor : Terra and Ember
Click here for more info on our Studio Policies
Unleash Your Creativity with Clay!
Sign Up Now for an Artful Journey!
Join our pottery class today and get your hands dirty and craft beautiful creations to cherish.