A Terra & Ember exclusive 2 hour workshop, you will be taught how to wheel-throw miniature clay vessels and experiment with different forms on a tiny pottery wheel! These vessels can be used to hold small objects or mini plants for a decorative table-top set in your office or home! No prior pottery experience is required to participate in this workshop as our dedicated instructor will be there guiding you on your mini pottery journey every step of the way. The first 10-15 minutes of the workshop will consist of a demonstration where our instructor will show the participants how to form a mini pot straight on the wheel using 3 basic steps.
These 3 steps will be the foundation for the participants to make their own unique mini pots. Using a quick dry technique, our instructor will demonstrate how to decorate and colour the pots using underglazes. After which, the participants are free to begin their crafting until the end of session to produce a cohesive decorative set of mini pots! Lastly, they will be given a special ceramic sealant to paint over their finished mini pots to increase the durability of their pots and keep it waterproof as well. With this addition of sealant, all mini pots will NOT require firing in the kiln and participants will be able to bring their mini pots home straight after class.
Please note that if participant were to insist on firing their pots, we can still perform it for them but it would be at their own risk. The studio will not take any ownership or responsibility for any glaze defects or flaws, broken or cracked pots after the firing process. No refunds will be given for any unsatisfactory results. Delivery/shipping of fired pots are also NOT included in the workshop price.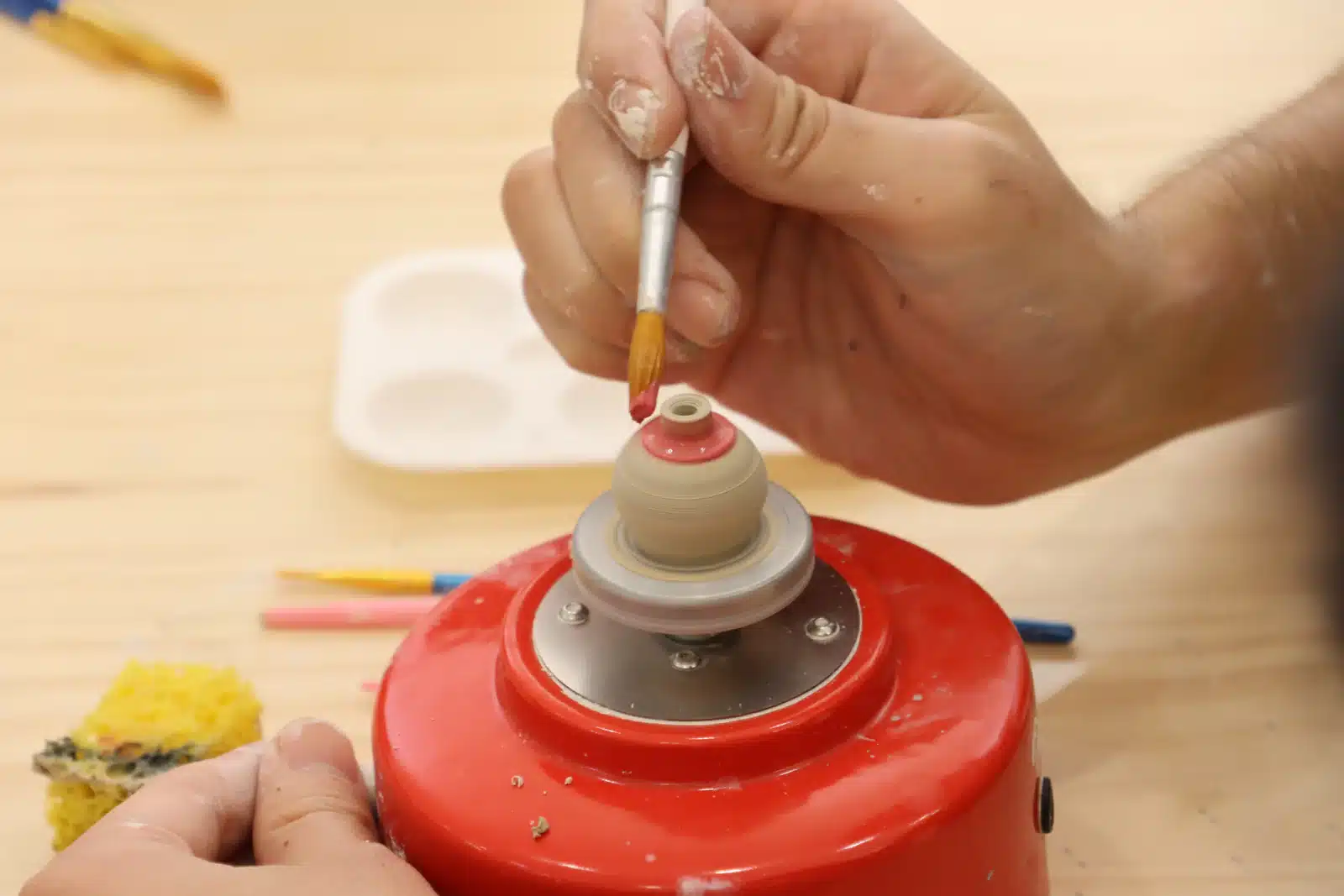 Minimum age to participate is 12 years of age.
Up to 2 complimentary underglaze-decorated mini pots (with option of sealant).
Aprons will be provided to minimize clay splatters, however, do wear clothes that you are comfortable getting a bit dirty in.
Please ensure your nails are short as long nails may hinder your movements and cut into your clay pieces.
Workshop will be held in a comfortable, air-conditioned studio.
*Do take note that if you are more than 5 minutes late for the class, you will miss the demonstration provided by the instructor at the start. The demonstration will not be repeated again for late-comers.
Additional pots are $4 per piece.
Application of clear gloss glaze are $3 per piece.
Session Fee : $65.00
Session Duration : 2 Hours 30 Minutes
Artist / Instructor : Terra and Ember
Click here for more info on our Studio Policies
Unleash Your Creativity with Clay!
Sign Up Now for an Artful Journey!
Join our pottery class today and get your hands dirty and craft beautiful creations to cherish.