A Terra & Ember exclusive workshop, you will be taught how to wheel-throw miniature clay vessels and experiment with different forms on a tiny pottery wheel. Our favourite way of using these vessels are to hold mini plants or small items on our home office desk as a decorative piece.
At the start of the workshop, a quick demonstration will be given to introduce the 3 basic steps needed to create a miniature vessel. Using a quick dry technique, we will then demonstrate how to decorate your vessels with underglaze. After which, you are free to begin your crafting until the end of the session to produce a cohesive decorative set of mini pots.
*Minimum age to enroll is 12 years old.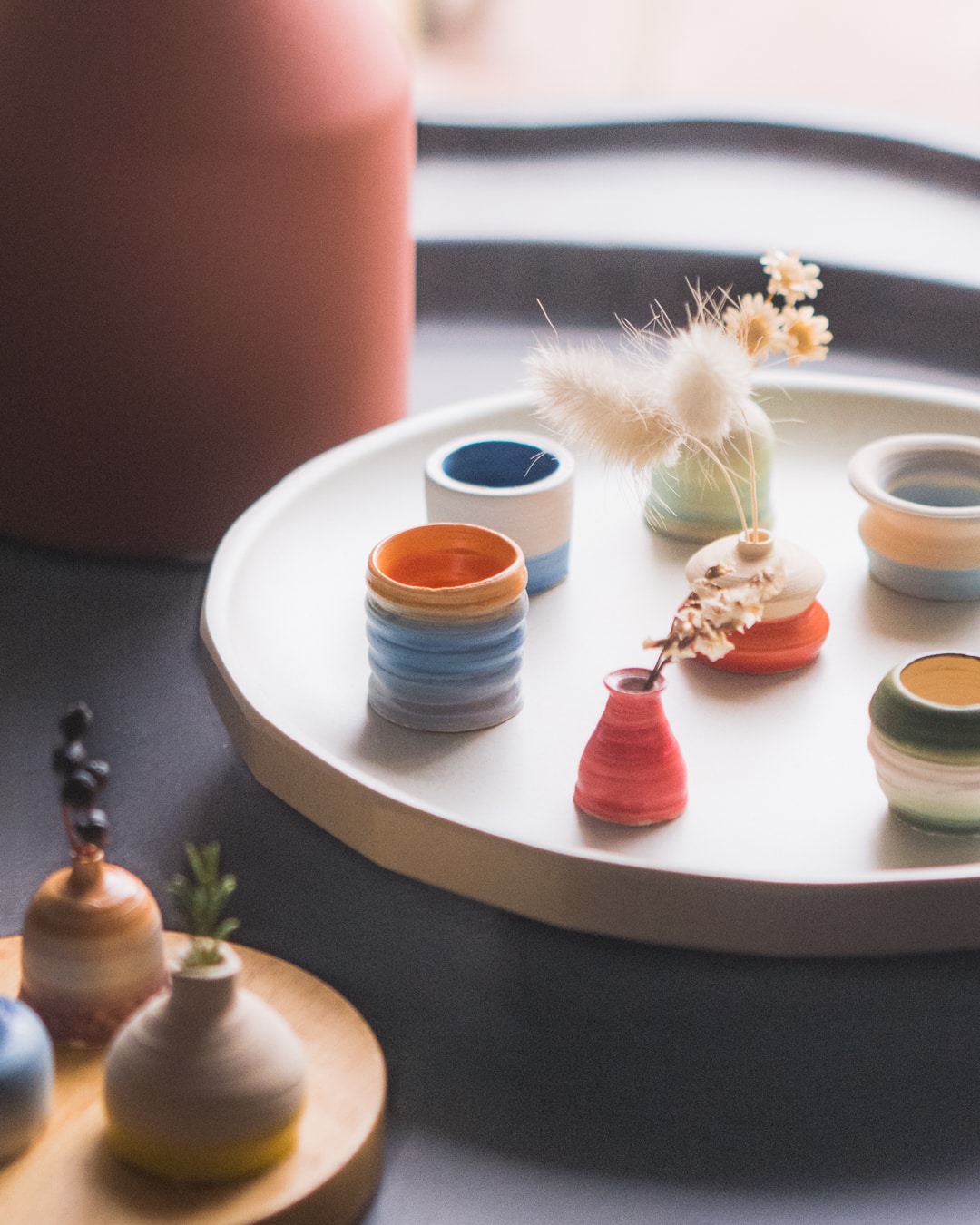 2 hours session (approx.)
2 complimentary underglaze-decorated mini pots included.
Finished works will take 8 weeks from workshop date
Aprons will be provided to protect from clay splatters (you are encouraged to wear comfortable clothing)
Please ensure your nails are cut short for ease of movement
Late-comers may miss the demonstration which will not be repeated
Delivery/shipping of the finished works is not included.
Application of acrylic sealant is available for those who want to bring their mini pots home on the same day.
Additional pieces to keep is chargeable at $4 per piece.
Click here for more info on our Studio Policies. By signing up for our workshop, you agree to uphold all policies.
Unleash Your Creativity with Clay!
Sign Up Now for an Artful Journey!
Join our pottery class today and get your hands dirty and craft beautiful creations to cherish.