Wheel Throwing Experience
Here at Terra & Ember, we aim to provide you with a cohesive and wholesome wheel throwing experience. Suitable for beginners, this experience will introduce you to the tactility of pottery clay and how to mold and transform it into a unique vessel.
You will first be taught the basic foundational steps to throwing and subsequently, after you are more familiar with the clay, you will be given interesting tips and techniques on how to achieve your desired shape. Rest assured, our experiential classes are small and hence, you will be closely guided by our dedicated and patient instructor.
The last segment of the class would be a free and easy time for you to decorate your 2 pieces with our selection of wood and ceramic stamps and create interesting patterns and textures. You will also be given the choice (additional charges apply) to glaze your 2 pieces with our wide range of colours, which will be done for you by our studio instructors after the class.
If you would like to join our Flexi Courses after attending this workshop, you will be entitled to a 5% discount upon signing up. Please enquire with the staff on your workshop day.
*Minimum age to enroll is 12 years old.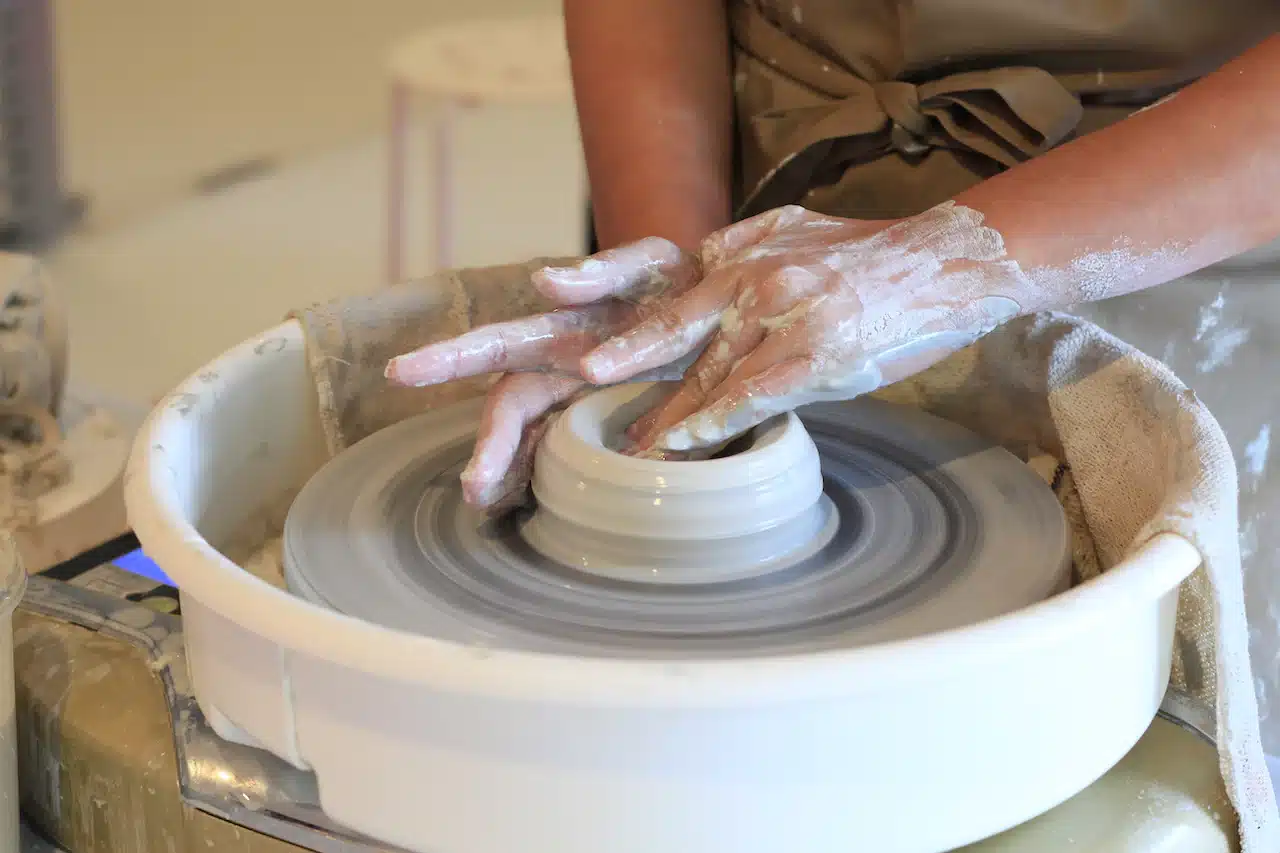 2 hours session (approx.)
2 pieces with complimentary transparent glaze only
Finished works will take 8 weeks from workshop date.
Aprons will be provided to protect from clay splatters (you are encouraged to wear comfortable clothing)
Please ensure your nails are cut short for ease of movement
Late-comers may miss the demonstration which will not be repeated
Delivery/shipping of the finished works is not included.
Additional pieces to keep is chargeable at $8 per piece.
Application of coloured glaze is chargeable at $10 per piece.
Self-glazing option available as well, please enquire with our staff.
Click here for more info on our Studio Policies. By signing up for our workshop, you agree to uphold all policies.
Unleash Your Creativity with Clay!
Sign Up Now for an Artful Journey!
Join our pottery class today and get your hands dirty and craft beautiful creations to cherish.