Ready to embark on your hand building journey? Our esteemed terra and ember offers a comprehensive basic hand building course tailored for beginners. Unlock the essentials of this craft, including:
Proper clay selection : delve into the world of clay types and discover which one best suits your creative vision.
Clay preparation : learn the art of clay preparation, a foundational step that sets the stage for your artistic endeavors.
Mastering techniques : explore various hand building techniques, each empowering you to bring your unique creations to life.
Decorating your pottery : elevate your pieces with decorative elements that add an extra layer of personalization.
Eager to turn your creative visions into tangible works of art? Seize the opportunity to express yourself through hand building pottery. Terra and ember's basic hand building course invites you to explore your potential, unleash your creativity, and become a part of a vibrant pottery community. Embark on your artistic journey – sign up today and watch your creativity flourish in the world of hand building pottery!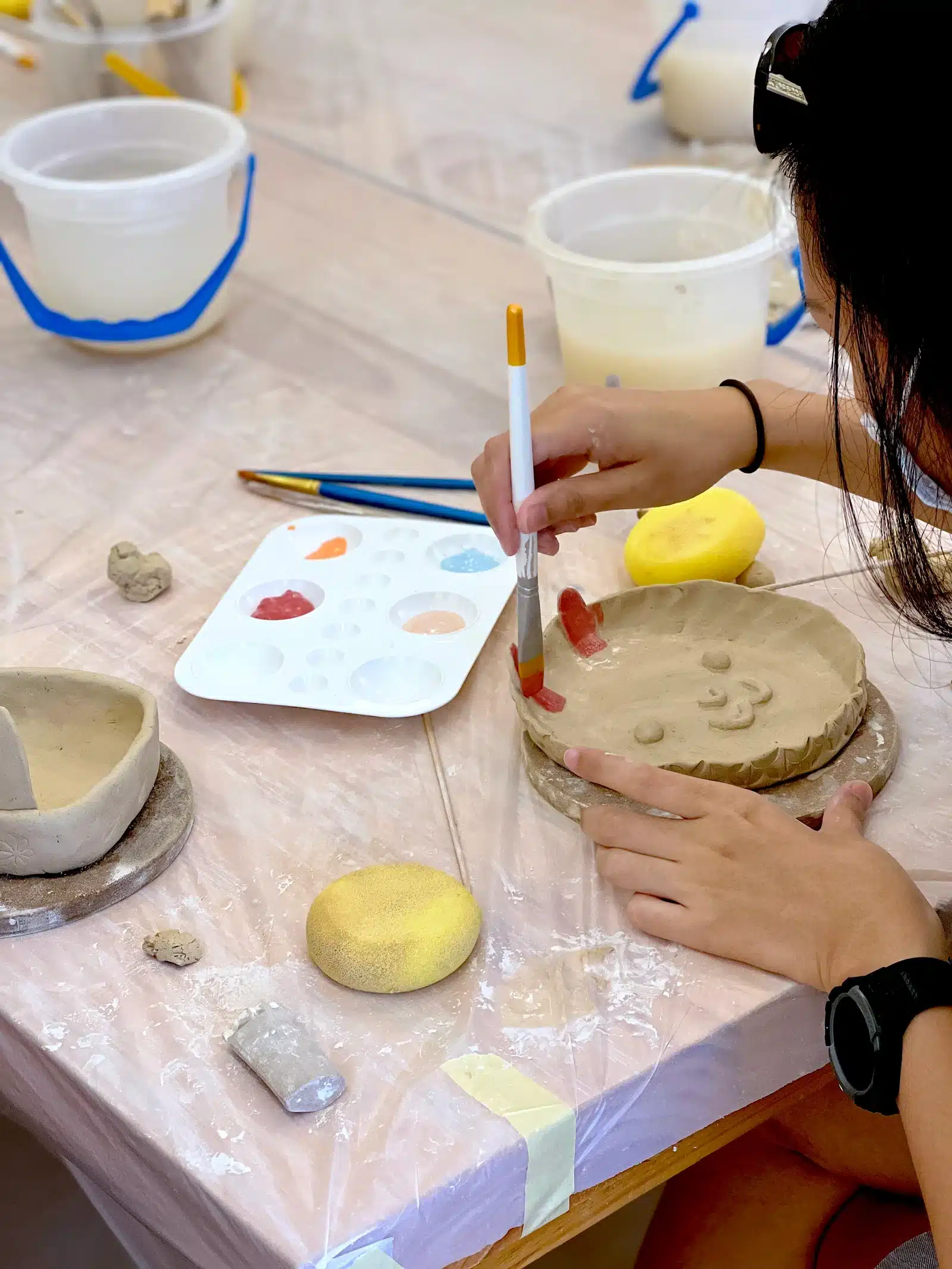 Participants should be at least 12 years of age.
Molding, pinching and coiling techniques
1 complimentary transparent glaze fired piece
Pottery tools provided
Aprons will be provided.
Please ensure your nails are cut short.
Enjoy learning in a comfortable, air-conditioned studio.
Additional pots at $8 per piece
Application of clear gloss glaze/coloured glaze are $10 per piece
Session Fee : $66.00
Session Duration : 2 Hours 30 Minutes
Artist / Instructor : Terra And Ember
Click here for more info on our Studio Policies
Unleash Your Creativity with Clay!
Sign Up Now for an Artful Journey!
Join our pottery class today and get your hands dirty and craft beautiful creations to cherish.